9/11 Remembrance Activities Taking Place Throughout North Texas
On Friday, Carry The Load will partner with the Department of Veteran Affairs and VA National Cemeteries to host a National Day of Service and Remembrance.
Carry The Load is a nonprofit established in Dallas that organizes a Memorial Day march each year to connect communities with the veterans, service members, and first responders who serve them. Over the last ten years, they have also given free programming and treatment to veterans and first responders.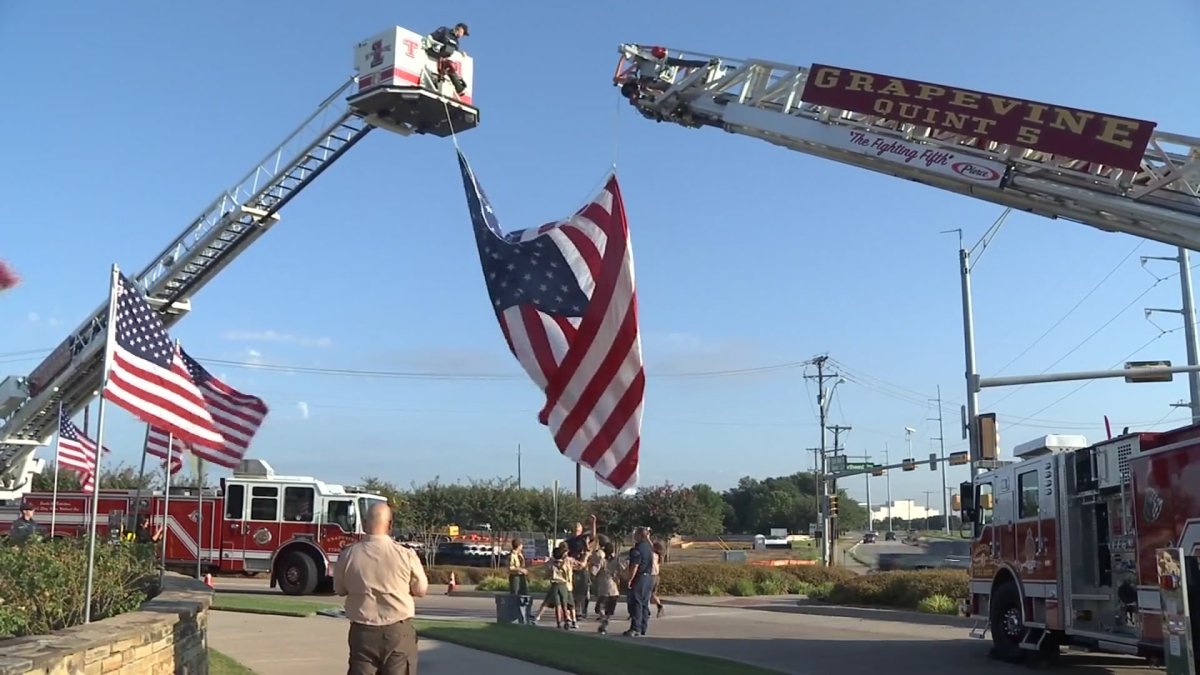 Thousands of volunteers will be beautifying national cemeteries around the country as part of the event, including Houston, El Paso, and San Antonio.
Texas Capital Bank is sending 50 volunteers from the area. In honor of 9/11, they're also providing $20,000 to help shoulder the strain.
President and CEO Rob Holmes was present on 9/11 in New York 20 years ago. He's been involved with carrying The Load since the beginning and told NBC 5 that it's critical to strive for good every day.
"This is something that happens every year." The fact that it is the twentieth year certainly draws more attention to it, but that doesn't make it any more important than any other year," he explained. "I hope that people would make the same effort every year to commemorate the servicemembers and veterans who deserve to be honored."
They will also exhibit a massive 9/11 quilt of the American flag made up of the faces of nearly 2,700 9/11 victims. Harvest Hall, a food venue attached to Hotel Vin in Grapevine, has teamed with Dallas 9/11 Memorial Stair Climb to showcase the 21-by-21-foot quilt suspended from the hall's 40-foot high trusses. Hearts & Hands of America designed the quilt, which is part of a three-piece set.
If you want to stay virtual, the Dallas Bar Association is hosting a 9/11 forum on Zoom on Friday at 12 p.m. Former White House Counsel Harriet Miers and former US Ambassador to Saudi Arabia Robert Jordan are among those who will speak. Zoom can be accessed by clicking here.