Northern California is at Risk of Fresh Flames Due to Dry Weather and High Winds
Exceptionally dry conditions in Sacramento and other parts of Northern California were anticipated to make firefighters' jobs more difficult on Friday as they battled a dozen large wildfires across the state.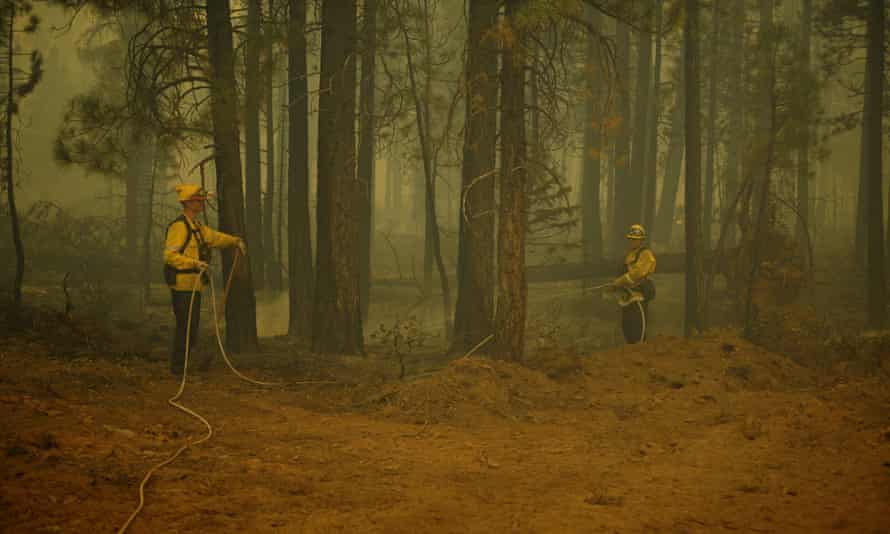 According to the National Weather Service, a red flag warning was issued for the Sacramento region and places east of the California-Nevada state border until 11 p.m. Friday, signaling that a combination of scorching temperatures, very low humidity, and strong winds might cause new fires. The alert also includes areas east and south of San Francisco.
Fire safety precautions should be taken, according to the Weather Service, to prevent other fires, which could be caused by lightning.
Light rain showers and thunderstorms were moving across Northern California by early Friday, according to the National Weather Service.
As per the New York Times wildfire tracker, the Caldor fire, which is roughly 100 miles east of Sacramento, has burned about 219,000 acres and is just 53 percent contained. The cause of the fire, which began about a month ago, is still being investigated.
Since the fire began, thousands of people have been forced to escape, and more than 780 homes have been destroyed. Officials said late last month that the Caldor fire had risen to the top of the state's priority list.
The spreading Dixie fire triggered fresh evacuations on Thursday when it jumped Highway 44 and reached just outside of Old Station, a tiny community in Shasta County, where a red flag warning was also in effect.
The Dixie fire, which has burnt over 950,000 acres in two months and is 59 percent contained, is currently the second-largest in state history. There have been over 720 homes demolished.
The connection between climate change and wildfires in California has grown obvious over time. The soil moisture is reduced after two years of drought, which dries the plants and makes them more prone to fire.
Cal Fire, the state's firefighting agency, announced on Thursday that it has sent more than 14,600 firefighters to 13 ongoing big wildfires. According to the agency, more than 2.1 million acres have been burned across the state, with state, local, tribal, and federal resources being deployed to put out the fires.