The 'Explosive' Dixie Fire in California Might Become The State's Largest in History
As it devours mountainsides of brittle trees and shrubs caused by a years-long drought and record heat, the Dixie Fire is on its way to becoming the state's most destructive fire.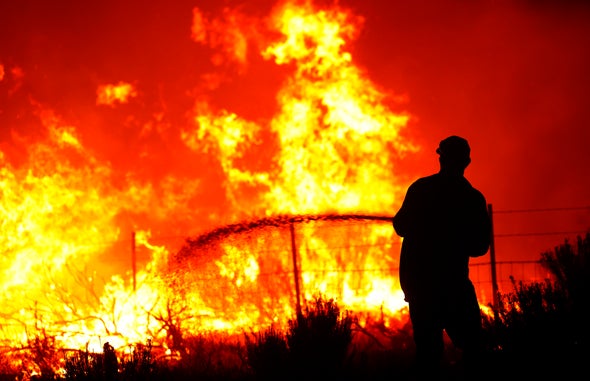 Since mid-July, firefighters have been battling a wildfire in the Sierra Nevada. More than 927,000 acres have been destroyed, with 41% still burning wildly.
Mike Yeun, a spokesman for the California Department of Forestry and Fire Protection (Cal Fire), admitted that the fire has the potential to surpass the massive inferno that set state records last year, but he expressed hope that it won't.
From the Dixie command center, Yeun said that "We're crossing our fingers. But you know … right now, as of today, it's 59 percent contained. So we're confident that 59 percent of the fire is not going to spread, but that means we've still got a lot of work to do."
If Dixie becomes the state's most destructive fire, it would dethrone the August Complex Fire, which burned more than 1 million acres last year. The two aren't strictly comparable, because the August Complex merged several fires burning at the same time in the same general area. Dixie is burning in Butte, Tehama, Plumas, Shasta, and Lassen counties.
Yeun said that "Last fire season was unprecedented and [this year] we saw a lot of the same conditions in some parts of California. Even worse conditions than last year."
Both flames are linked to a wider pattern. Last year, California fires burnt almost 4 million acres, considerably exceeding the previous yearly record of 2 million acres torched in 2018.
Climate scientists were taken aback by this since they had projected that such an increase in wildfire devastation would take another 30 years or more. Eight of the top ten largest fires in state history have erupted in the previous five years, a raging inferno that many scientists believe is clear evidence of climate change.
A wildfire specialist with the University of California Cooperative Extension, Max Moritz said that "It's widely agreed that anthropogenic climate change is the cause of increased temperatures, on average, and more extreme heatwaves."