Do you want to go to a big indoor event in California? You'll need to show that you've been vaccinated against COVID-19 or that you've recently had a negative coronavirus test. According to a new statewide law that went into effect this week, this is the case. When California first unveiled the measure on Aug. 18, it was the first of its type in the country.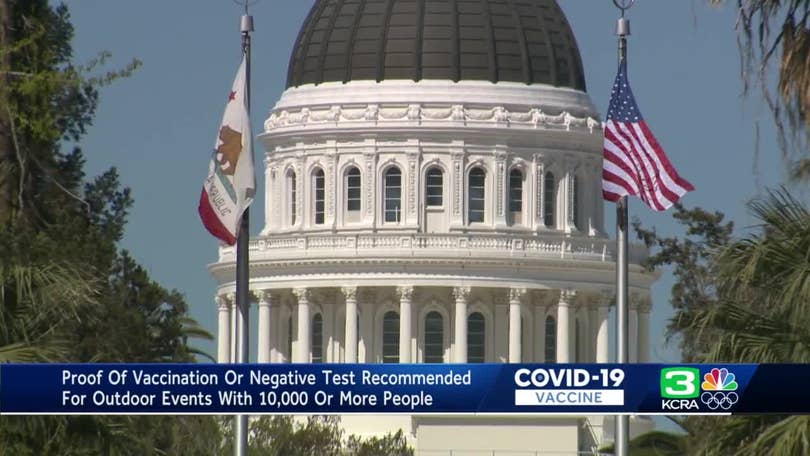 The decision was made as public health officials urged more people to get vaccinated while also attempting to battle an increase in infections caused by the highly contagious delta form.
At the time, Dr. Tomás J. Aragón, California's public health officer, said that "The Delta variant has proven to be highly transmissible, making it easier to spread in large crowds where people are near each other for long periods. By requiring individuals to be vaccinated, or test negative for COVID-19 at large events, we are decreasing the risk of infection, hospitalization, and death."
Since then, the number of coronavirus cases recorded in California has decreased, and the state's coronavirus case rate is now the lowest in the US. Here's everything you need to know as the new law goes into effect:
It has an impact on:
According to the California Department of Public Health's standards, the regulation applies to all indoor "mega-events," which are defined by the state as gatherings of at least 1,000 people in an indoor facility. Sports games, concerts, conventions, expos, and conferences are examples of these gatherings.
These gatherings are often "either public admission or gated, ticketed, and allowed events," with assigned or unassigned seating, according to the state.
What is needed?
According to state public health officials, attendees of indoor "mega-events" must now show confirmation that they are completely vaccinated against COVID-19 or have tested negative for the coronavirus within 72 hours of the event starting. The person's vaccine card — even a photo of it — or a QR code are acceptable types of vaccination verification.
The testing requirement covers those who can't get the vaccine yet, such as children under the age of 12. Self-attestation is no longer an acceptable method of certifying one's immunization status or a negative test result as a result of the updated regulations. The new measure will expire on November 1st.
What is exempt?
According to the state's website, venues such as shopping malls and museums are not normally covered by the new rule because they "are open to public circulation as part of their regular operations."
Only if such venues host a massive indoor gathering that qualifies as a mega event is an exception made. At outdoor gatherings of more than 10,000 people, similar evidence of vaccination or negative test result has been "strongly recommended" – but not mandated. Sporting events, concerts, parades, marathons, vehicle displays, and food or music festivals are all examples.
Beginning next month, all outdoor big events in Los Angeles County will require guests to produce confirmation of COVID-19 immunization or a recent negative coronavirus test. Visitors visiting the county's two largest theme parks, Universal Studios Hollywood and Six Flags Magic Mountain will be subject to the rule.